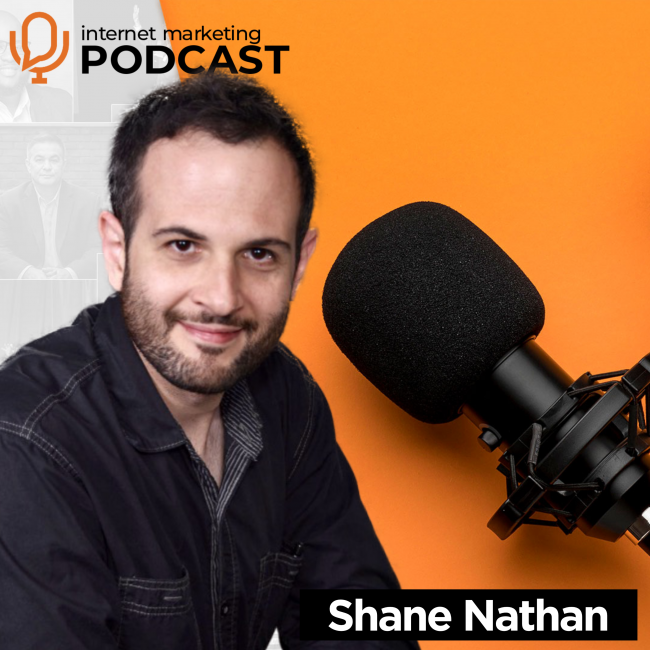 About this Podcast:
This time, I'm pleased to welcome Tom Yevsikov, who for the last 10 years or so has been a full-time digital marketer and copywriter. He's achieved extraordinary success in that time and has on average been able to generate consistent sales of around about a million dollars or so a year through his endeavours. He started out from zero, like everyone, so I think this is going to be a fascinating conversation.
Episode Transcript:
Editor:
This time, I am thrilled to be chatting to Shane Nathan, who is a serial entrepreneur and founder of SNG Unlimited, which is a thriving digital marketing consulting firm, but that's not all, he's also been running businesses online since 2007, and in that time has amassed a huge amount of knowledge. Oh, and there is one other thing, Shane is also the General Manager of WarriorPlus, the well-known and well-loved online platform. Shane, it's lovely to meet you.
Shane Nathan:
Thank you so much for having me. I'm thrilled to be here.
Editor:
Well, it's great to have you here. Let's start though in time-honoured tradition by asking a little bit more about you and your background.
Shane Nathan:
So my background is actually in music education. I come from a long line of orchestra conductors and musicians and composers. And so after graduating from school, I was a private teacher, so I was teaching musicians on piano and the string bass and classical guitar. And as an entrepreneur at heart and a teacher at heart at the same time, I was trying to think about how I could scale up my business, and you could only teach so many students. I had scaled up already the type of student, so I was, at this point, teaching college level students and they would pay the most, so to speak. But you can't teach a thousand students in a week, right? You can only teach so many. So to scale up my business, I thought I should bring this online. This was at a time when doing that was a little bit unorthodox, like 2006 or so.
Shane Nathan:
People were still a little bit wary of even using their credit card online all the time. It wasn't full of all the membership type of sites and courses that we have today. But I thought if I could sell my music education, if I could pre-record some lessons and write some eBooks, I can reach millions of students across the world, and then that's an easy way for me to scale up and teach more people. And so that's what I did. I wrote some eBooks on how to play the piano, and then I ended up venturing out and doing guitar and bass and stuff like that. And what I did was, I didn't know anything about marketing, so I didn't know how to reach people, the students who wanted to learn, so what I did was I ended up finding internet marketers via the Warrior Forum.
Shane Nathan:
So I found the Warrior Forum and hung out there and tried to learn as much as I could about just regular marketing to market my courses. And then I realised that I could sell my courses with PLR, which is private label rights, to other marketers, which means they would buy it from me and then they would go and sell it to students because they would have the rights from me to resell it. And so in that way, I was able to break into digital marketing without being in the digital marketing niche, which is usually a challenge that a lot of people face. They're like, how can I have authority in the digital marketing niche when I'm just learning digital marketing myself? So I didn't want to be one of those guys. So I actually built my reputation with other digital marketers by delivering high-quality courses that they could resell.
Shane Nathan:
And then so time went on, I couldn't afford a copywriter to even sell the PLR, so I had to learn how to write copy myself. Luckily, it's a creative sort of art, and being a creative person, I was able to slowly study and practise and get better at copy and marketing. And then I said to myself, well, I'm a teacher at heart, but obviously I could make a lot more money teaching marketing than I could teaching music. So I started coaching people on various marketing and copywriting topics that I had learned and practised and had proof that I had results from it as well, at that point. And it just blew up from there. So I never really thought I would be in this industry.
Editor:
So it's more of a happy accident, is it, than by design?
Shane Nathan:
Definitely.
Editor:
Wow. I mean, you've done so much as I mentioned in the intro. Obviously, SNG Unlimited, Inc is perhaps one of the key parts to your business empire these days. Could you tell us a little bit about that and what you do and how you set that up?
Shane Nathan:
Yeah, so in 2012, I had already been selling my music courses with resell rights and then coaching students and writing various eBooks on marketing and all of that kind of stuff. And I decided that a corporation made sense, not only for tax purposes, but for legal purposes and just professional reasons. At the time, I was still doing several things in order to have multiple streams of income. So I was doing all those things I mentioned online, but occasionally I still had a music student, or a music student that was with me for many years that I was hard to let go of or they needed occasional help. I've had my real estate licence for many years. So it made sense for me to have a corporation so that all the payments I was receiving wasn't just coming to my name and it was, it's confusing for tax purposes here for the IRS and the government, it's confusing for them when a bunch of stuff comes to your name. So I incorporated, and that's SNG Unlimited. So SNG is my initials. Nathan is actually my middle name.
Editor:
Oh, really? Okay.
Shane Nathan:
Yeah. And when I first started online in '05, '06, like I said, putting your credit card online was a little bit wary. People were sceptical. When I started on the Warrior Forum, I didn't really know how safe it was, so I was afraid of someone stealing my identity or copying me or scamming me or whatever, so I had used my middle name and as a result, after building a reputation, I couldn't really change back to my other name because then people would be like, who is this guy? So many people knew me as Shane Nathan, that it just stuck. And my last name, honestly, I got made fun of for a long time when I was a kid. So that was another reason, just to be honest. But anyway, so SNG are my initials. SNG Unlimited, it's unlimited because it's a sort of an umbrella corporation that covers all the different activities that I do. And it also means that there's all the liability is on me unlimited as opposed to a limited liability corporation. And so that's the story of SNG.
Editor:
In terms of the businesses that you've built up, obviously you've been online now for many years, almost, what's that, 17, 18 years. You must have enjoyed many successes along the way, but also have you had any bumps in the road, any setbacks that you've encountered?
Shane Nathan:
Definitely. Man, there's too many to list, but I mean, I've definitely had a lot of bumps. I've had failed launches that you think it's going to sell like a blockbuster and then launch time comes and there's not enough affiliate support. And because the numbers coming out the gate don't look fantastic, it's hard to get additional affiliate support. So yeah, I've had failed launches. Let's see, I've had clients in the past, so when I first started, I also was into SEO. I was consulting for some major hotels down here, I live in South Florida, so some hotels in Miami and Hollywood had hired me to consult them on both SEO and pay-per-click marketing. So at the time, a lot of these hotels were just starting to put themselves on Expedia and TripAdvisor, and they didn't know how to optimise their campaigns or even put themselves on there on those sites.
Shane Nathan:
So I had quite a few clients and a good reputation, but you can't please everybody. So there were a few times where, and this is why I got out of the SEO business, is it's very unclear sometimes to clients what you're delivering. So SEO is a process, sometimes it could take months, it could take weeks of research, it could take months of optimising, and you're not guaranteed to ever get on page one. Especially back then, in 2006, we were all just figuring out the algorithms as we went along, and luckily I had great results for most of my clients, but you had the occasional client that was like, hey, I paid you a so-and-so amount of money and I was expecting to be number one on the first page of Google within two weeks. And you're like, well, wait a second, that's not even possible, but...
Editor:
But their expectations were that high. I mean, it's interesting, to be honest, Shane, because obviously a lot of people that look to start an online business, they obviously hear the success stories along the way. It's really nice to hear you be so candid about the fact that, yeah, on occasion things don't work out the way that you would expect. But obviously you have had huge successes as well. One of the things that you have mastered is the art of short email copy. First, could you maybe just explain what short email copy is and then also how you've managed to perfect it?
Shane Nathan:
Sure. Yeah, that's a great question. So short email copy is pretty self-explanatory, it's when you send out an email for marketing purposes, keeping it short. So a lot of people tend to think that they need to go on for a really long time in an email or in any sort of copy, sales copy on a sales letter or a sales page or a landing page or in an email, they tend to overexplain and oversell. Another thing is sometimes when people hire an email copywriter and they pay them, they don't really want to receive a short piece of email copy because then they're kind of like, what did I pay you for? So there's this weird balance there that sometimes writers are even overwriting or writing too long of copy just because they want their client to feel like they did work and they delivered enough words, so to speak.
Shane Nathan:
So the purpose of short email copy though, the purpose of any email copy is to get someone to click on the link that's in the email or to take an action. So just for listeners, and I'm sure people know this already but just in case, the difference between content and copy is that content could be anything from a story to an interesting article or news, whereas copy is always trying to get someone to take some sort of action, even if it's just reply to this email or like this post or comment or share or follow, something like that. But normally it's to click on a link and the link usually goes somewhere that's going to sell something or get someone to sign up as a lead to something else. So our goal as email copywriters is to get people to click out of that email, because if they just read the email, then that's not enough for, that doesn't accomplish the goal.
Shane Nathan:
Now, it used to be that the main goal was to get as many opens as possible, because if people don't open your email, they can't click on what's inside. However, open rates are no longer trustworthy, they no longer are accurate, and they don't mean anything because Gmail opens every email anyway before you open it. So as far as the email providers are concerned, because they scan the images that are in the emails, they check it for viruses and stuff. So from an email marketer or email deliverability optimization specialist point of view, for example, when they're looking at data, all they see is that Google and Gmail opens every single email. So nowadays, open rates aren't really predictable anymore. So you can see an aggregate of open rates and see that over time, oh, this type of email works better than this type of email, but on a single email level it doesn't matter.
Shane Nathan:
So the most important thing is how many clickthroughs are you getting? So the purpose of short emails is to get that click as soon as possible. You want, if you're sending someone to an article that you just wrote or a blog post or a Facebook post that you want them to like and share, or a sales page you want them to buy something, you might as well get them there as soon as possible because they have to take additional actions when they get there that you want them to take. You probably want them to click on another link on your page to go to the checkout page, or there's a lot involved. And so I'm a strong believer and a fierce advocate of short copy, short copy in general, but especially when it comes to emails. Now, as far as how I've mastered it, a lot of it is trial and error.
Shane Nathan:
So a few of my mentors and clients have been really big on split testing, and that has really helped me. One of my biggest email mentors, and he's extremely big on split testing. And split testing everything, not just like what other marketers say works, but just doing the opposite of what everyone says works and doing radical split testing. And so I've tested everything from just a few sentences and then a link, to more paragraphs, and putting links early on in the email, and then you can have some more copy and then another link afterwards. So basically just trial and error split test. Split testing is so important because if you're not sending two or three emails at the same time for the same purpose and then seeing which one performs better, then you don't really know if the short email would've performed better than the long email or the medium email and everyone's list is different.
Editor:
And what have you found works for you? I mean, as you say, if you put the link in earlier, does that seem to help with conversions or have you found that actually you need to establish the credibility, if you like, before you put the link for someone to click?
Shane Nathan:
You really have to establish curiosity more than credibility, I think, in an email. Unless it's a really cold email, like you're sending an email to a business or something and you've never contacted them before, but in most cases when you have an email list and a relationship, you want to capture their attention. There has to be something novel and it has to induce curiosity. But yeah, the click early on works well if you're inducing curiosity. But another thing that's really tough to balance is that everything has to be congruent. You could do a clickbaity thing that gets everyone to click, but your conversion rate's going to be really low. So that balance between getting the click and then getting the click from people who are going to then most likely buy or at least be interested, is even trickier because your message has to be congruent with what they're going to see on the sales page or on the post.
Shane Nathan:
And it also has to, you can't overpromise anything or you can't... You could write, a lot of people these days, I see some email, at WarriorPlus we see everything, and one of the things we've had an issue with is people will write two or three sentence emails, but they're very misleading. They'll be like, click here to activate your commissions now, your commissions are waiting, click here to activate it, or your account is going to be deleted, click here to make sure you keep it active. And when they click on it, they end up at a sales page where they're prompted to buy something, right?
Editor:
Yeah, we've all been there.
Shane Nathan:
And so the less congruent you are and the more shady you are, stuff like that, the more it ends up in refund rates and stuff like that. I always tell people, and a lot of people, you'd be surprised, don't think of it this way, but the best email metric to track is the revenue, more so than the click or the open. You can have an email that gets only a hundred clicks and makes X amount of revenue. You can get another email that gets 500 clicks but makes a lot less revenue. And then obviously the one that wins is the one that gives you the best results for whatever you're looking.
Editor:
Yeah, it's the dollars in the bank that count really, isn't it, at the end of any kind of email campaign. One thing that, I guess, is a key takeaway here, Shane, is the fact that you say that really the email isn't about selling a product, it's about selling the click. It's getting someone to click that link so that actually then you pre-qualify them, but once they've clicked that link, then you're selling the product on the webpage as opposed to actually trying to sell via email. Am I right in thinking that?
Shane Nathan:
Yes, a hundred percent. There is an email style where you can actually try to get the sale right from within the email, so when they click, they're actually clicking on a checkout page straight to go put their credit card number in. I like that because then there's less steps that you have to then force them to go through or ask them to go through, but that's rare.
Editor:
Normally that's once you've got a relationship kind of established with the buyer. It doesn't really work so much, in my experience anyway, with cold traffic. It's normally when you've actually got a relationship already in place. Again, is that what you found?
Shane Nathan:
Definitely, when you have, especially for the thing I just mentioned, definitely would have to be more with the relationship. And all around too, relationship building is really important for any email campaign.
Editor:
Yeah, and for business, in general, it's always a good thing, isn't it now?
Shane Nathan:
Exactly.
Editor:
If you were starting out now, Shane, what would you do differently? Anything or nothing?
Shane Nathan:
As a marketer in general?
Editor:
Yeah.
Shane Nathan:
I would say I would've focused more on really continuing to build and nurture a list, a specific list. So I have lists, but if I could go back with all the knowledge that I have now, I would put a lot of energy into, from day one, building the list, continuing to build it and continuing to optimise it and nurture the relationship. Because at the end of the day, the bigger your list is, assuming that they're all people that trust you and you have a relationship with, the bigger your list is, every time you send an email out, the more clicks you're going to get, the more money you're going to make, the more traffic, whatever it is you're looking for.
Editor:
Sure. Absolutely. Good advice. Now in the introduction, I mentioned that you're the GM for WarriorPlus, a platform that connects entrepreneurs with customers. How did that come about?
Shane Nathan:
So that was another happy accident actually.
Editor:
Really?
Shane Nathan:
Yeah. So I was selling those various things that I created, music courses and marketing-related courses, and I was selling them on WarriorPlus because I had built a name for myself on the Warrior Forum, which by the way, the WarriorPlus and the Warrior Forum were never the same entity. WarriorPlus is just a way for people on the Warrior Forum that sold products to have affiliates for the first time. Mike Lantz, he created a whole industry basically. That's a whole other story for another time or another question. But I was a vendor on WarriorPlus for a long time, and come 2013 or 2014, so I had already been a vendor there for seven years, I had an issue with one of my offers, the tech team couldn't figure it out. Basically my customers weren't getting the product after they bought it, even though everything was set up correctly in WarriorPlus. Essentially I discovered a weird glitch that was only happening on my offer, but it was a glitch on WarriorPlus's side.
Shane Nathan:
So it escalated all the way to Mike. I got on Skype with Mike for the first time. I had always been a big fan of Mike's, and he was always elusive, mysterious guy behind the scenes. And so we were chatting and it really opened my eyes to how great of a guy Mike really was. I had always heard stories, but how generous and kind and how much integrity he really had. He took care of the issue and he fixed it right away. And he sent me this huge refund in fees that I had been paying over time that not only was I not expecting, but almost like wasn't necessary. I was like, wow, you didn't have to send me that big of a, I was just expecting the issue to be fixed, I wasn't even expecting a refund. So we hit it off and we kept talking and he was like, I really need help at WarriorPlus.
Shane Nathan:
And I jumped at the opportunity. Normally I was not an employee type person, being a hardcore entrepreneur my whole life, and my dad was an entrepreneur, everything. But I also don't really have a big ego about it. So I was thrilled. I was like a fanboy. It was almost like, you're a seller on eBay and then eBay asks you to come work for them or come help design their policy and work behind the scenes. Now that wouldn't be attractive for everyone, but for me, I was so thrilled about that. I was a big fan of WarriorPlus, big fan of Mike Lantz, and the idea of being on the team or working behind the scenes with Mike in any capacity was really appealing. So actually I think nine months or more went by though before either of us took action on it. I may have pinged him a few times and said, hey, that thing we were talking about, and he wasn't ready and he may have pinged me and I was like, oh, I'm travelling or something.
Shane Nathan:
And we finally got together and my role has just evolved a lot since then. So I originally came on board to try to help him with certain operational items as well as marketing. And I knew every, not say every, but I knew so many of our vendors and our affiliates and also vendors and affiliates from outside of our space that my initial role was to help recruit some new vendors and affiliates and help out with operational stuff. But over time I basically ended up taking over tasks that Mike would do that he didn't really want to do anymore, but he couldn't trust anybody to do them, but he wanted more free time in his own life. So over time, I took so many of those over that my schedule is really full, but he has a lot of freedom now. So that was my goal anyway. I wanted to help him achieve that goal, which was a big goal of his to be more hands off at WarriorPlus.
Editor:
And Warrior Plus is still one of the, or if not the biggest affiliate platform and still is used widely across the industry. That must make you feel proud that it's continuing to grow and evolve.
Shane Nathan:
Yes, really proud. As much as we've grown since, and I can't believe it's almost been a decade since I've been here, but the amount in which we've grown has been astonishing, especially because we don't do a tonne of aggressive marketing. A lot of it is just working on our platform, creating new features and letting people know, hey, we're here for you and we've grown, word of mouth, crazy.
Editor:
And may that continue well into the future as well for you, Shane. What is next for you?
Shane Nathan:
So I am right now, obviously AI is really big right now. But as opposed to jumping on the bandwagon, I've actually been, for a long time, studying in the sidelines about prompt engineering. I don't know if you've heard the term. But with the various AIs that are out right now, ChatGPT and the image-related ones, as you know, how you prompt the AI is really what it all is about. So the output is only as good as the input. And so a lot of copywriters like me are studying how best to prompt it to get what we need done because now the playing field has been levelled a lot with copywriters and with marketing in general, and not even marketing, but even students that are in college and anyone who does anything now the field has been levelled because everyone has access to ChatGPT and various tools like it.
Shane Nathan:
So everyone is starting from the same quality. What I mean is everyone now can go to ChatGPT and say, write me an email to promote this podcast or this newsletter, right? And if they prompt it that way, everyone will have the same quality result. It'll pump out the same thing. So what's going to make the difference now, now that the whole game has changed and the standards are now level for everyone, is how fast you can get a good result and how good of a result you can actually get. Because people don't want to be asking ChatGPT, I think on average it's 88 prompts or to get what you want at at the end of it. So speed is the name of the game and also prompting it in an optimal way. So a lot of times the content that it produces doesn't sound human-like, so there are ways that you can prompt it and ask it to use high degrees of perplexity or different things that end up with the output being much more human-like for example.
Shane Nathan:
And then copywriters have skills that AI doesn't necessarily, AI might have the knowledge, but it doesn't have the intuition to put it together when you're asking it to write copy, for example, to tap into the hidden keys of persuasion of the human mind that people need. For example, a few hidden keys of persuasion are like people need to feel needed. People really enjoy feeling needed. People like being let in on secrets, like, hey, let me tell you this thing that you're not supposed to know, but I'm going to tell you. Different things like that. If you're writing a piece of copy using AI to help you with ideas or outlines or even the copy itself by telling it to do that, by telling it, hey, tap into this or use this technique or write with a high degree of perplexity or burstiness, for example, which is like sentence length. Use short sentences and long sentences and medium-sized sentences and mix it all together. Then you're coming out with stuff that's much more human-like. It might even pass the various AI checker tools that people run it by.
Shane Nathan:
It might say, this is not likely to be written by AI if you use it the right way. Not that you would be trying to trick anybody or sell someone a piece of content that is not supposed to be written by AI, but for purposes of bypassing search engines that might not rank your content if they think it's written by AI or something like that, for example. And so copywriters and content writers and marketers who don't really familiarise themselves with these skills are going to be left behind. So you say, what's the future for me? I've been really studying this stuff and I've also been building a couple of products related to it.
Shane Nathan:
I have one where I've come up with subject line formulas, and I'm making a software where you can type in a few details about what you're selling and it'll pump out a bunch of perfect subject lines for you to send in your emails. So I've been just on hardcore studying mode and product creation mode. So the future for me is basically continuing to be a serial entrepreneur as well, I could have just said that, and then also growth at WarriorPlus. WarriorPlus it's really Mike's baby, but I also feel it's like my nephew. It's really like...
Editor:
Yeah. You're co-parenting.
Shane Nathan:
I'm co-parenting, and it's part of my identity and I hope to be a part of WarriorPlus forever.
Editor:
Yeah. Well, we hope so too because I mean, the great work that you've been doing, WarriorPlus is such a exemplary platform for both buyers, sellers, and affiliates. So it's one of those things where all three things come together really nicely. So again, on behalf of, I'm sure, everybody who's listening to this or reading this would say the same, that WarriorPlus is certainly a platform worthy of its status. So we wish you the best with that. How can we find out more about you though, Shane? Where can we go to find out more about you?
Shane Nathan:
So shanenathan.com.
Editor:
Okay.
Shane Nathan:
And then you can connect with me on Facebook. There should be a link from my website to my Facebook, but my Facebook is also facebook.com/shanenathanIM, IM is just for internet marketing. And feel free to send me a friend request. I don't have a tonne of friend requests, so it should be, I have a lot of follows, but if you send me a friend request and I see that we have some mutual friends or something, or if you can somehow let me know that you were part of listening to this podcast, I'd love to add you and then you can see my stuff on Facebook, we can connect. Don't be shy. You can send me a dm.
Editor:
Thank you, Shane. It's been an absolute pleasure chatting with you, and we wish you continued success.
Shane Nathan:
Thank you so much.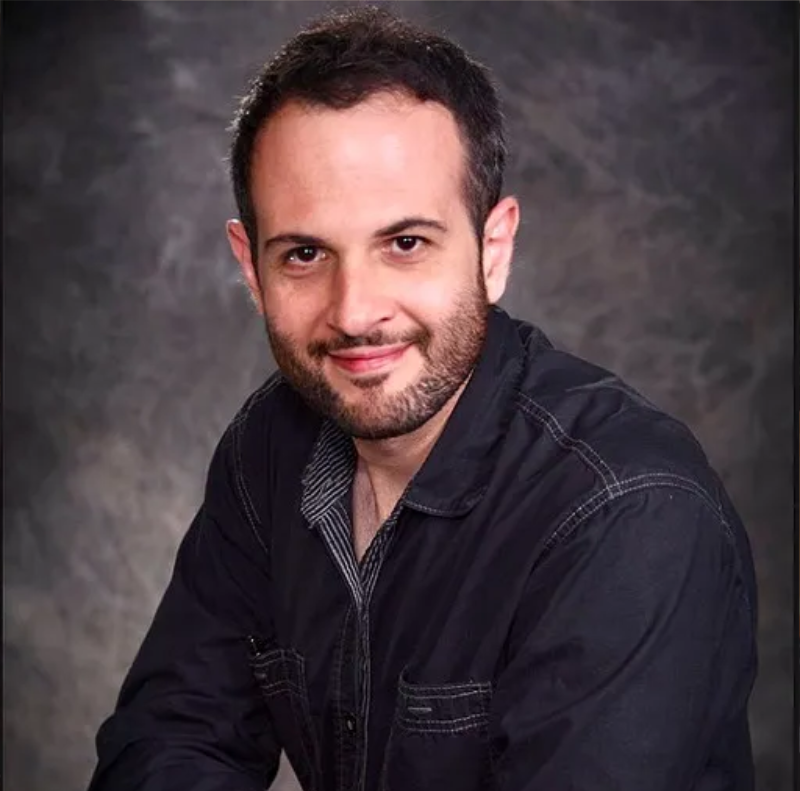 No posts were found for provided query parameters.